Order Form

What's New?


February 2019

It's been a while since I've updated this site, mostly because I don't have any new books, and because most of my latest activities are best followed on my Facebook page. So here's a summary of what's up.

More Gemini

I finally finished my set of Gemini concept models as well as a Gemini XI with an Agena. The last was the Lunar Rescue Gemini, based on an old McDonnell study. They actually built a small cutaway model and while there are also some drawings available, there are differences. I built a version from their scale model finished as it might appear on the Moon. With these complete, I plan to write up the builds in a SIM or a Tech Report.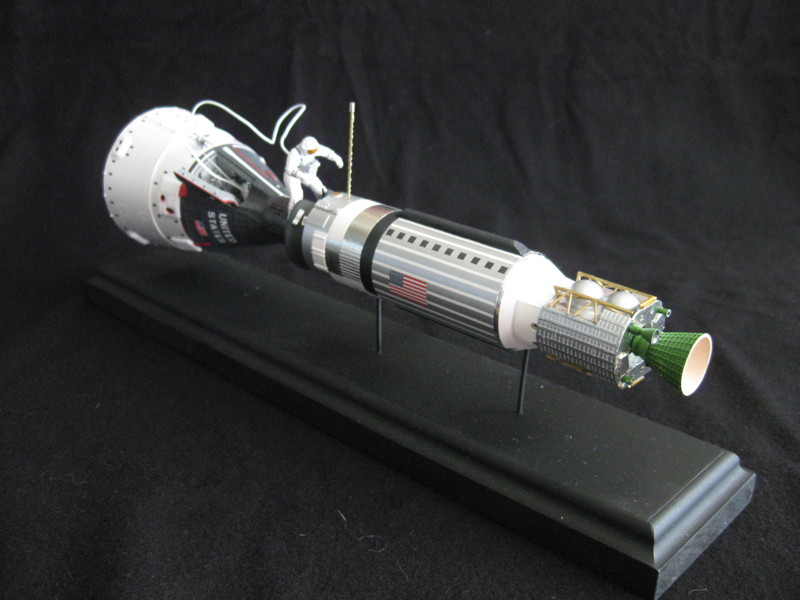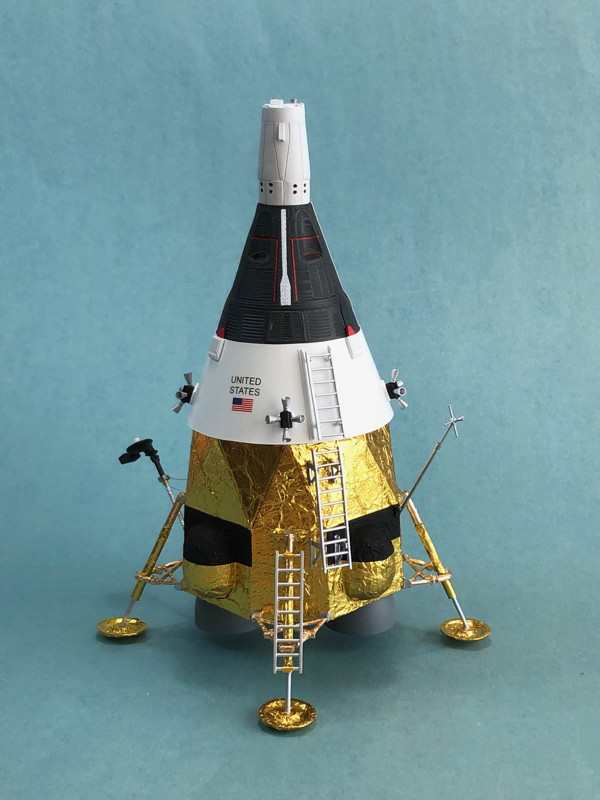 Paper Models are Here

For several years I have been creating paper models for the spacecraft projects at my place of employment, Orbital ATK, now part of Northrop Grumman Innovation Systems (in Gilbert, AZ). The models (all in 1/48th scale) included NFIRE, Swift, Landsat 8, Iridium NEXT, ICESat-2, etc. Some have been made available on NASA project sites as part of their K-12 outreach. Since I created the models on my own time, I will be able to (eventually) post those on this website.

In December 2018, I saw a Facebook discussion that pointed out there is no paper model of the InSight Mars lander. I thought I could remedy that situation, and I have. Twice. I made two versions. One is a simple version suitable for K-12 students. Another has more detail (with smaller parts, trickier to cut and assemble) for serious hobbyists. These models are posted as free downloads, but donations to show appreciation are always welcome.

Follow this link for my paper models.


SIM Books

There is not much new regarding SIM books. I still have plenty of hard-copies available for SIMs 1.1, 7, and 8. Everything else is a photocopy or a pdf download.


SIM 5 - Mercury is now Available as a Digital Download


My general policy is that if a book is still in print (original bound printshop copies are in stock) that I will not sell digital copies. I need to clear out the paper copies first. After that I will make photocopies available. Over the last many years I have also been making digital versions (pdf) available of out of print books. One problem with that is the older books were originally laid out with mechanical paste-ups. So I had to regenerate them as a complete digital file. And even on those that I used page layout software, the original software is no longer supported (e.g., Appleworks) so I had to recreate the book in modern software (Pages). That all takes time.

I spent the fall of 2015 regenerating the SIM #5 - Mercury book, and it is finally available as a digital download. I know a lot of folks have been requesting this. In the process, I added an article I wrote a few years ago on building the Revell Mercury kit, so I included that as well as an updated kit list. Those additions are also in the photocopies, which are still available (they are now based on the updated layout). Go to one of the order forms to get a copy.


SIM 1.1 - The New Scale Spacecraft Primer


Most of you know that I have been issuing these books for 25 years now (since 1990). In that time, the hobby of scale modeling has changed quite a bit. The idea behind these books was to provide good reference material for the specialized topic of historical space vehicles. That need still exists, but my earliest book, SIM #1 - A Scale Spacecraft Primer, has been woefully out of date for a while.

So I am pleased to announce that a new version of SIM #1 is now available: SIM #1.1 - The New Scale Spacecraft Primer. I am making it available in both hard copy (black and white magazine style, as all the others) and a digital version (a pdf with full color). Most of the book is brand new material, with about 14 pages retained from the original edition. I kept (and updated in some cases) some articles that were still useful (Ariane, Space Operations Center review, Viking Mars Lander, etc.) but the rest is all new or recycled from my old IPMS Journal columns. With the 25th anniversary of SIM and the 50th anniversary of IPMS/USA, I have several retrospective articles, including commentary from Kevin Atkins, Sven Knudson, and Mat Irvine. There is new content on my Curiosity Mars rover, the DC-X, the Revell Astronaut with MMU, and several other examples of scratchbuilding real space models. I think you will enjoy the commentaries as well as the new reference material.

See the order forms (links at left) to order either version (or both!).

T-Shirts
The Space Modelers t-shirts are all sold out. Thanks for your support!


Pins are Still Available


The Space Modelers pin, featuring the logo of the Yahoo Group for real space modelers (http://groups.yahoo.com/group/space-modeler) is still available. You can order them on my main order form page. You can also get one via Glenn Johnson at RealSpace Models.


Model Gallery


Photos of my recent builds can be found in the Model Gallery section of this site. Also check my Facebook page for photos of my latest model projects.