IPMS/USA is the United States branch of the International Plastic Modelers Society. In this section of my web site I hope to offer some background regarding IPMS/USA contests and judging criteria as it applies to folks who build real space models. Your comments and questions are welcome.
As some of you may know, I was the Head Judge for Space and Science Fiction at the IPMS/USA National Contests from the late 1980s thru 2007 for a total of 16 times. Manny Gutsche picked up the position in 2008. In this role, I was also a member of the IPMS/USA National Contest Committee. There, I tried to represent the interests of the space modeling community in establishing the rules and categories that affect us. I have a history of how many models were entered each year in the Space and Science Fiction related categories.

The 2014 National Convention was my 25th, the 18th year I gave a seminar, and the 24th show I judged.

I have posted some photos from some recent National Conventions. See the links at the left. My weblog on the 2009 National Convention is at this link.

Some changes were made to the rules and categories for the 1999 contest. Some of those changes were based on a proposal I made, and this proposal, the resultant changes, and several similar topics, all related to IPMS contest categories and space modelers are discussed on this page.
The photo below is a map in my home office of souvenir pins from the many IPMS National Conventions (and a couple of regionals) that I have been able to attend over the years.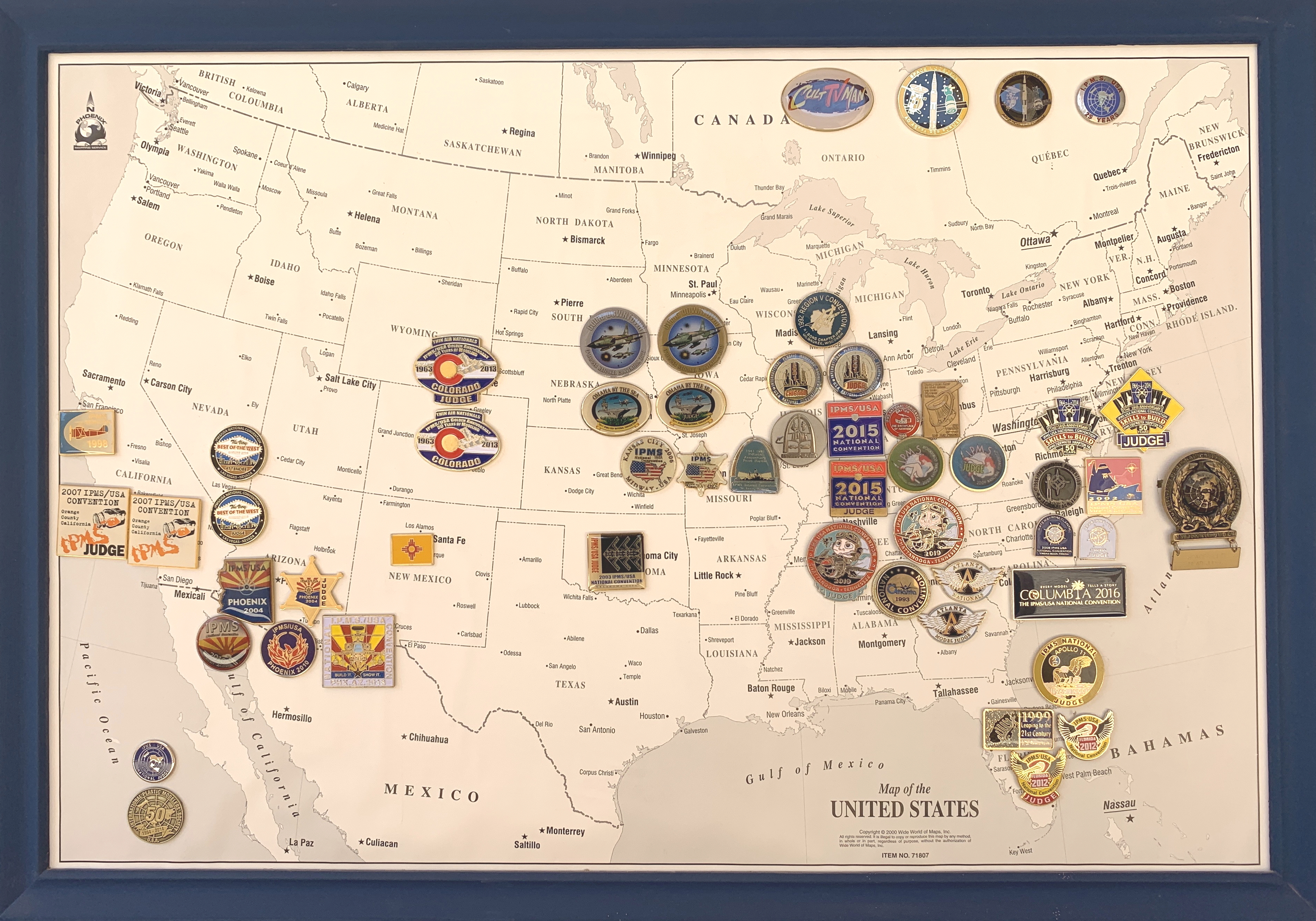 Note that the content of this site is the opinion of the author and is not the official position of IPMS/USA.