Soyuz TM Details
Someone on the Space Modelers e-mail list asked for good photos showing the underside cables that run between the equipment section and reentry module of the Soyuz TM. I have some info here, but note that the exact routing of these cables varied a lot with each Soyuz variant.
While I lived on the East Coast I was fortunate enough to have the opportunity to visit with noted Soviet space research Charles Vick. He allowed me to copy some of his photos and they are included, below, with his permission. Unfortunately I did not have a good set-up and the photos have some glare (they are pictures of pictures), but they do offer some good views of the cable routing.
These are pictures of a Soyuz TM on display at a Paris Air Show in the late 1980s (probably 1988 or 89). Note that no blankets are installed, and always be aware that a museum exhibit may not accurately represent space hardware. NASA has several good photos posted on the their web siote chronicling the Shuttle - Mir missions.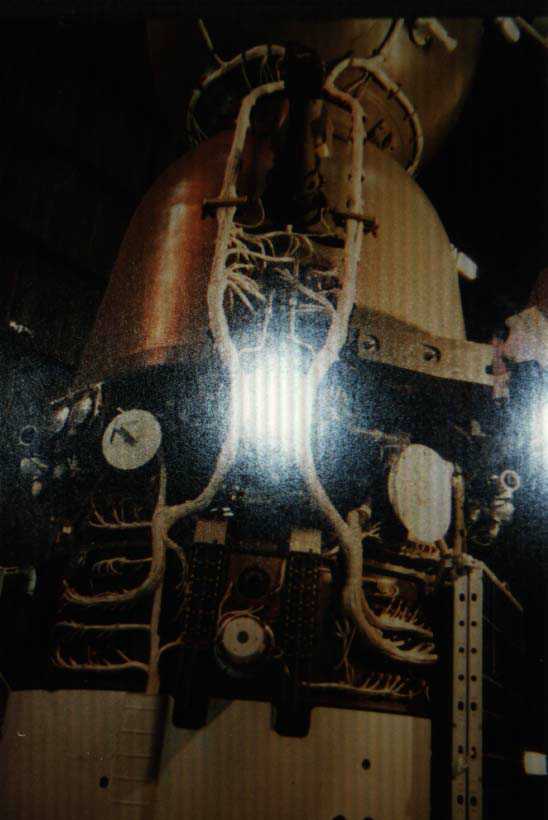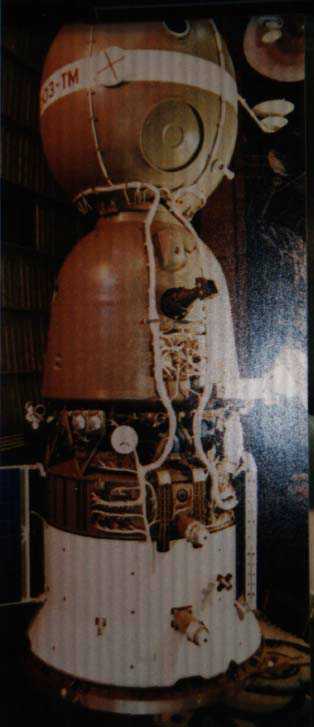 Photos copyright (c) CPVICK 1999.
---
Soviet References | References Home | SIM Home
---
This page revised May 1, 2000