Trumpeter Shenzhou (Chinese Spaceship)

With the launch of China's third manned space flight in September of 2008, I thought I'd take the Trumpeter 1/72nd kit and do a small modification to make the Shenzhou 7 version featuring the EVA. My goal was to do an "80%" job, where I could finish the model over a couple of weekends. It didn't work out that easy, but it was a quicker job than many I have done.

The main change was to modify the orbital module (OM) for the EVA mission. Unfortunately I did not find accurate references until I was well into painting, but I got close. The OM changes included leaving off the thruster quads, opening the EVA hatch, adding some handrails, a camera, and the oxygen tanks and subsatellite on the nose. Most everything else was out of the box.

Here are some in process shots.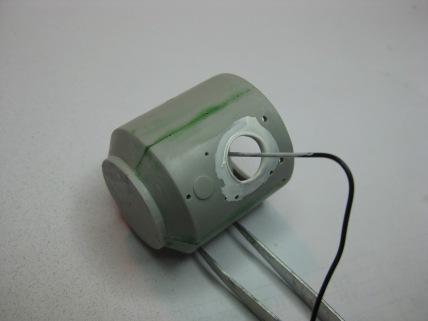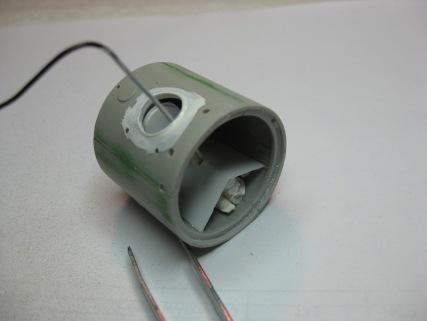 Some things that I didn't do included:

Solar array was not changed. The kit version is not correct.
I did not add the umbilical wiring connecting the capsule to the rear equipment section. It attaches to the place used for the stand, anyway.
There are way more handrails and I only added a couple.
The gold box on top of the OM is not gold but gray.
I added some kit parts (fiddly-bits) to the OM that are not on this version.

I got some photos from Karl Dodenhoff (who found them on the Chinese space program website) that showed the OM and the capsule are very close to the same shade of medium gray. This color is the same despite the capsule having a bare surface and the OM having blankets. But I had already painted the OM and added some details so it would have to do.
There is another TV camera somewhere on the equipment section. I added just one near the front of the OM.
The aft surface of the equipment section is white but I had already painted it flat aluminum.
Here are the results. Click on the small image to see a larger version.


---
Kit Gallery | SIM Home
---
This page revised Nov. 2, 2008