Scratchbuilt Kosmos 1445 (BOR-4)
In 1983 I drew a set of three view drawings of the Soviet BOR-4 spaceplane based on a number of photos that were published in Aviation Week and other publications. By the following summer I had scratchbuilt a small 1/72nd model.
This model was built by carving a piece of pine into the basic shape, then casting duplicates in resin. Wings and center fin were added from plastic stock. Most of the markings are decals, not paint.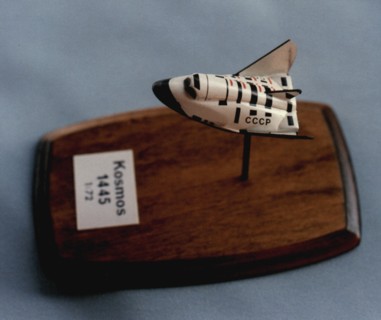 ---
Kit Gallery | SIM Home
---
This page created Nov. 23, 2002